Bringing broadcast and broadband together, Content Everywhere showcases the very latest emerging technologies for multi-platform delivery, OTT and the monetisation of content.
Due to overwhelming demand, Content Everywhere will remain in Hall 5, but will also be expanding into Hall 14 for 2024. These two purpose-built halls encompass two Content Everywhere Stages plus an exclusive networking area, designed for exhibitors within the home of emerging technologies.
These range from IBC debutantes and start-ups to some of the biggest names in online tech, covering everything from Advertising Tech, App Development, CDNs, Cloud Services, Cyber Security, IPTV to Multi-Platform Delivery, OTT equipment & services, Personalisation and Streaming.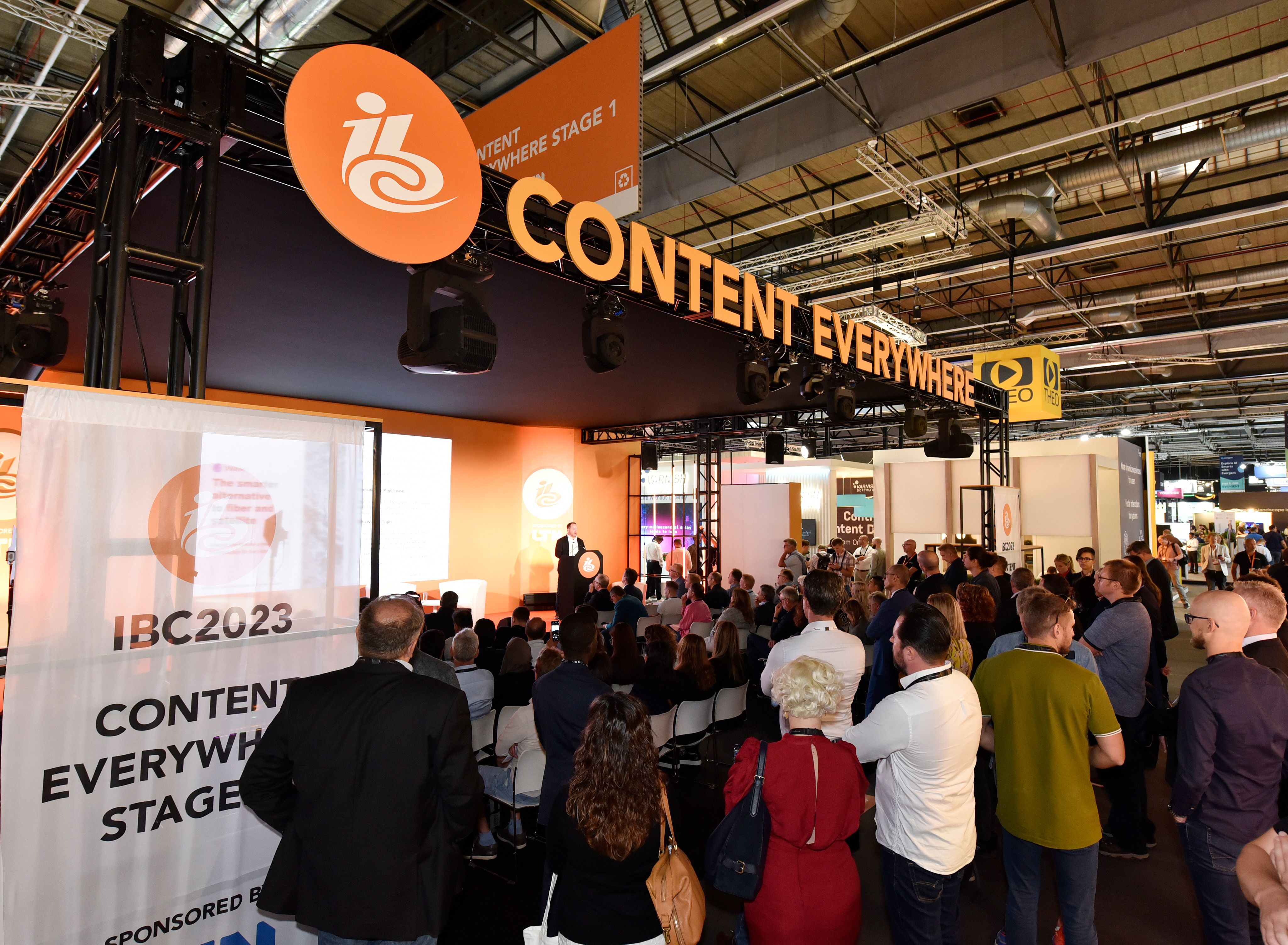 Content Everywhere offers Exhibitors a unique package that provides Thought Leadership and product demonstration opportunities on the two dedicated Content Everywhere Stages. It also offers high-profile branding via dedicated marketing channels, plus lead retrieval packages, internet access, and a range of other benefits including the opportunity to be a part of product demonstrations or thought leadership sessions via a carefully curated program of content dedicated to the Content Everywhere community.
Content Everywhere at IBC includes a highly popular free-to-attend programme of panel discussions and product demonstrations that explore every aspect of the delivery and consumption of content over the internet. Due to demand from exhibitors and the interest and support of visitors, the programme will occupy two Content Everywhere stages in Hall 5 at IBC2023. Panels and demonstrations are video recorded to provide wider exposure online long after IBC2023
Contact the sales team to get involved by clicking here