IBC is run by the industry, for the industry. Six leading international bodies are the organisations behind IBC, representing both exhibitors and visitors. Their insights ensure that the annual convention is always relevant, comprehensive and timely. It is with their support that IBC remains the leading international forum for everyone involved in content creation, management and delivery.
Each year at the show these owners deliver a multitude of free-to-attend sessions at the show, covering a wide variety of topics from the latest industry standards and strategies for business transformation to defining future networks and building new broadcast infrastructures.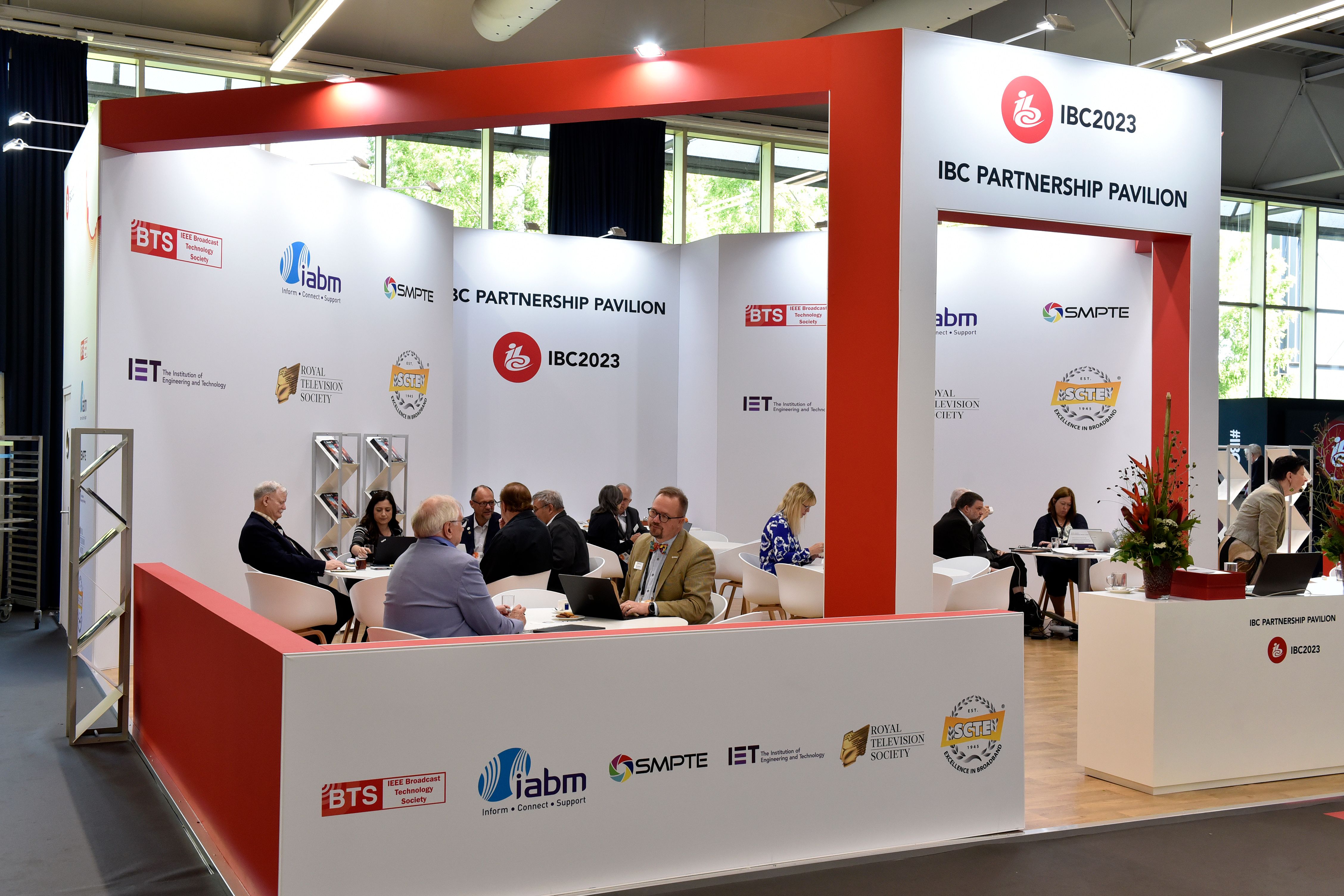 Meet the companies behind IBC at the Partnership Pavilion
At the Pavilion, you can engage with representatives from each of IBC's owners, arrange meetings, digest specially curated content, learn about all their latest initiatives and find out how you or your company can get more closely involved.
Together at IBC, they represent the interests of both exhibitors and visitors. Make use of this opportunity as they will offer an unrivalled wealth of knowledge and expertise they stand ready to welcome you with fresh insights into the issues impacting content creation, management and delivery.
Find out more
RTS
Royal Television Society is an educational charity that promotes the art and science of television. They encourage and celebrate work in television and the work that goes into making cutting-edge contemporary TV.
IET
We are the IET and we inspire, inform and influence the global engineering community to engineer a better world. As a diverse home across engineering and technology, we share knowledge that helps make better sense of the world in order to solve the challenges that matter. It's why we are uniquely placed to champion engineering.
IABM is the authoritative voice of the broadcast and media technology supply industry worldwide. Its wide range of services to members encompasses market research and intelligence, training, expert representation at standards bodies and broadcasting unions, executive networking opportunities, and preferential purchasing.
IEEE Broadcast Technology Society and its members inspire a global community to innovate for a better tomorrow through highly cited publications, conferences, technology standards, and professional and educational activities. IEEE is the trusted "voice" for engineering, computing, and technology information around the globe.
SCTE
SCTE is envisioning the future of connectivity, today. Through technological leadership and innovation, SCTE has served as the applied science leader for the cable telecommunication industry for more than five decades. As a not for profit, member organization, SCTE moves member companies forward through continuous training for the workforce of tomorrow and by putting leaders into the conversations that matter.
SMPTE is the global society of media professionals, technologists, and engineers working together to drive the industry forward with Technical brilliance. Creative passion. A shared dedication to the collaborative process. From the early days of entertainment technology to the latest digital media breakthroughs, the brightest minds in the industry have found their community in SMPTE, the home of creative technology.