IBC2023 offered a comprehensive line-up of innovative show features, designed to reflect the current landscape of media and entertainment and shape the future of technology through collaboration and education.
From the celebration of this year's prestigious Innovation and Social Impact Awards and our gaming and esports showcase that offered a dedicated zone on the show floor to our Accelerator Media Innovation Programme, which enabled fast-track, collaborative experiments to solve some of the complex challenges of transformative new technologies, catch up on all available content IBC2023 here:
IBC2023 Features Included:
Accelerators Programme
The Accelerator programme supports the media & entertainment industry with a framework for agile, collaborative, and fast-track innovation with a unique multi-company project-based approach to solving complex media and entertainment business and technology challenges. The programme focuses on hands-on experimentation – learning about new technologies through their application in tangible use cases. VIEW
Esports Showcase
IBC2023 expanded its scope of media technology, launching an immersive Esports Showcase in partnership with Unlocked to present the latest innovation in esports production and delivery while industry experts explored key trends and opportunities at the intersection of gaming and media. VIEW
Technical Papers
The 2023 Technical Papers Programme welcomed entries from all industry sectors across the media, entertainment and technology industry and from every discipline, whether they are a professional or a professor, a member of a R&D team, working alone or within a global brand and from across any part of the broadcast, communications, electronic media and entertainment fields. VIEW
Innovation Awards
The IBC Innovation Awards are the original and only truly independent industry awards for excellence in technological and creative innovation.
The IBC2023 winners of the prestigious Innovation Awards, celebrating ground-breaking initiatives transforming the media industry landscape, were announced at the show. VIEW
Social Impact Awards
The IBC Awards celebrate the spirit of co-operation and collaboration.
The IBC Social Impact Award recognise a company initiative or campaign which is making a positive impact: socially, ethically or environmentally in the wider world. The 2023 Award winners were announced at IBC2023. VIEW
IBC Tech Zone
The IBC2023 Tech Zone, powered by the EBU, showcased the forefront of creative technology, user-driven innovation, and groundbreaking research and development (R&D) in media technology. The IBC2023 Tech Zone showcased the forefront of creative technology, user-driven innovation, and groundbreaking research and development (R&D) in media technology. VIEW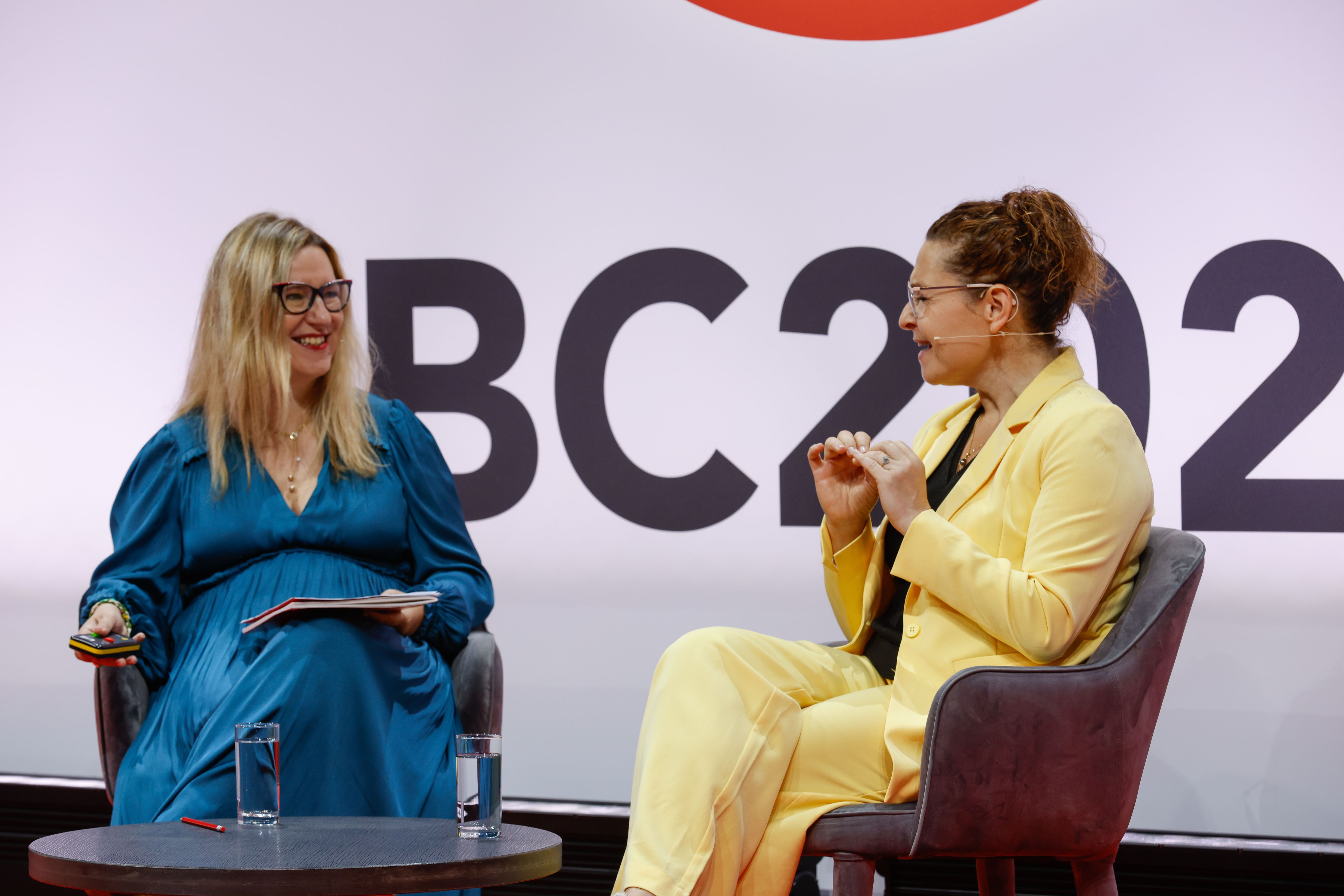 IBC2023 Content Programme
With three core pillars running through the whole content programme at IBC2023 – Transformative Tech, Shifting Business Models and People & Purpose – IBC delivered its most comprehensive and compelling content agenda to date, tackling pivotal industry challenges and supporting M&E's mission to drive more sustainable and inclusive business practices. Topics such as cloud, AI, 5G, VR/AR/XR, metaverse, gaming and edge computing were front and centre.
An increased line-up of 325+ speakers across an expanded number of theatre halls took to the stage to champion new technologies, future business models, and creative innovations that broaden the horizons of media and entertainment. View More Here