IBC EXHIBITION STAND DESIGN AWARDS
The IBC Exhibition Stand Design Awards celebrate the very best among the many visually striking, enticing and accessible stands across the IBC Show. A team of judges tours the entire show floor – exhibitors do not need to enter as every single stand will be considered.
All stands on the showfloor were considered and the four winners were announced on Sunday 17th of September. Each was presented with the coveted award by Lisa Collins, Chair of the IBC Exhibition Steering Committee, who commented: "It's been amazing to see the scale and depth of innovation in stand design this year, with many contributors significantly increasing the design and ideas that deliver stands."
Because of the huge range of presence, there are four IBC2023 Exhibition Stand Design Awards:
Smallest Stands (below 20sqm)
Best Small Stand was won by Prime Electronics & Satellitics (2.C54). The judges recognised this stand's "great use of a small space. Warm and inviting, with a clear product display and three separate areas on such a small footprint." On receiving the award Kiwy Hsieh, General Manager, said: "It's exciting, we're happy to have this, and it encourages us to have a stand in coming years as well."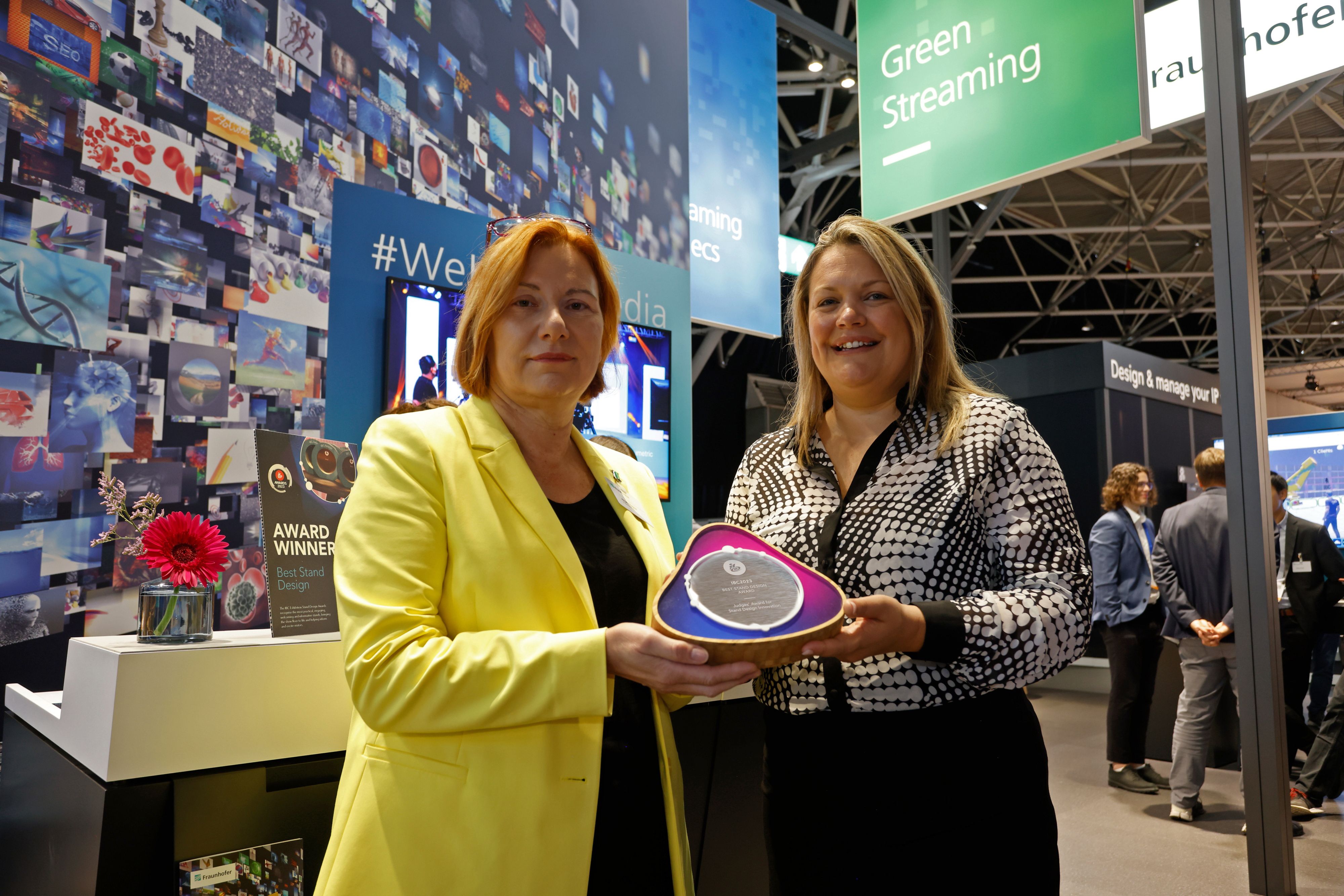 Mid-Sized Stands (up to 100sqm)
Angénieux (12.F30) won the Best Medium Stand award, with the judges applauding "the feeling of being inside the lens with elegant graphics and colour co-ordination". Séverinne Serrano, Managing Director, Angénieux International, said: "As a long-time lens manufacturer for cinema and broadcast, we have been a big supporter of IBC for many years, and we are very proud to have this award. It means a lot to us.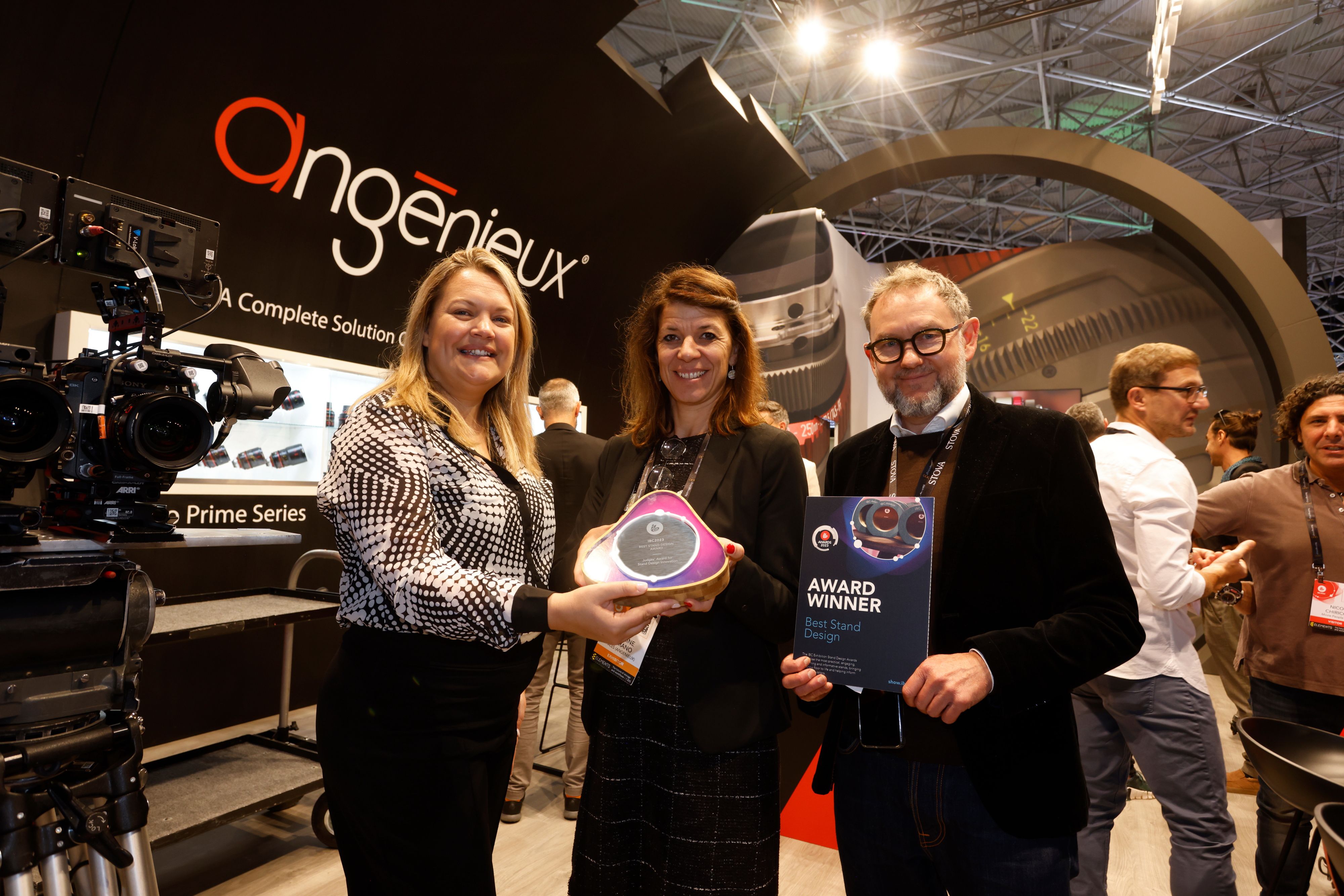 Larger Stands (over 100sqm)
Best Large Stand was awarded to Fraunhofer Digital Media (8.B80). The judges agreed that the Fraunhofer stand "impresses with its subtlety as much as it does with its presence." Receiving the award, Angela Raguse, Communications, Positioning and Networks, Fraunhofer IIS, said: "I'm really pleased to win this award – we really put a lot of thought into designing and making the perfect fit for media technology enthusiasts here on the stand. This really proves we've chosen the right way."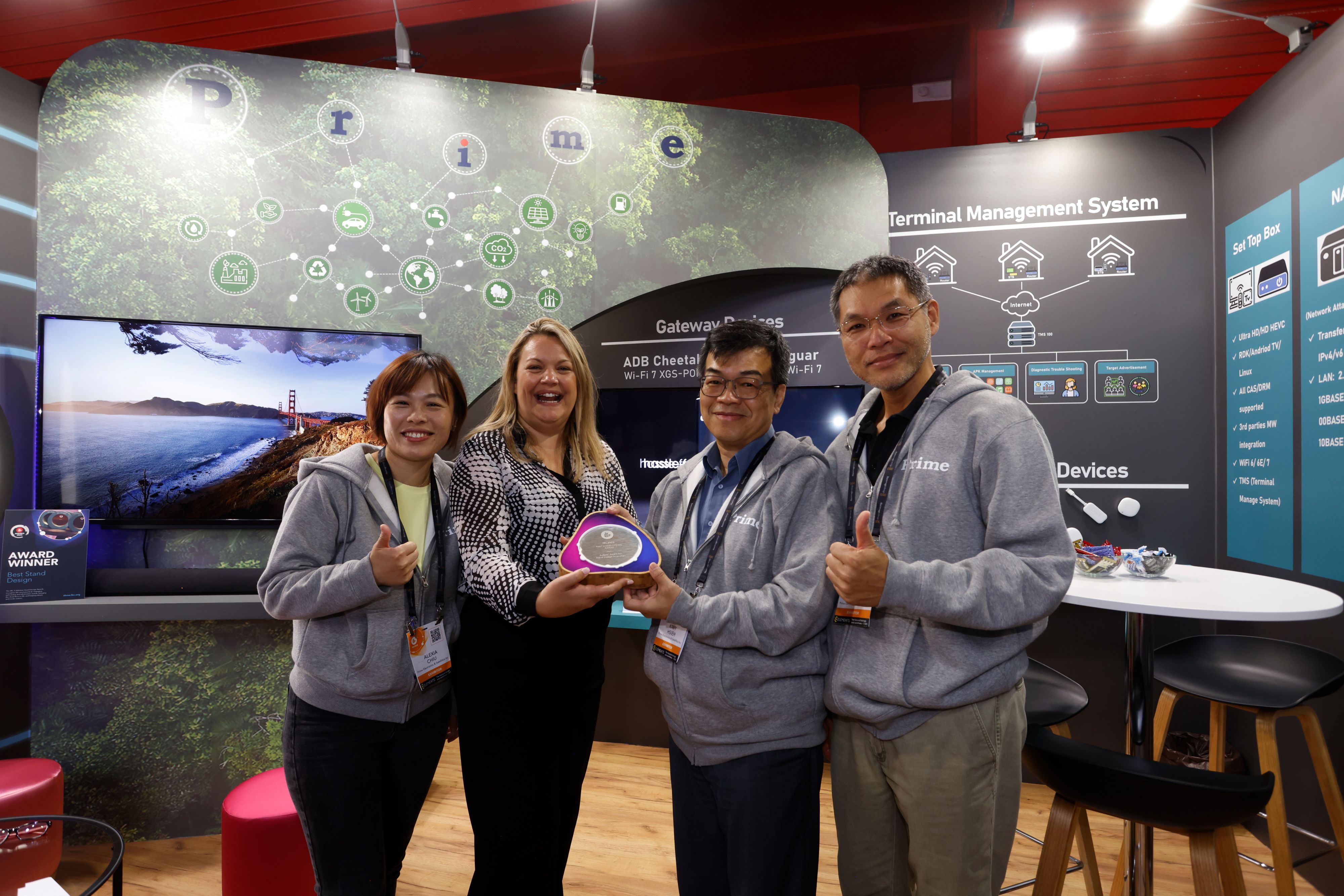 Innovation
The Innovation Award was won by Hedge (7.A32), for a stand that's reusable and where the majority of the material is recyclable. "It's awesome to win the Stand Design Award because this year the theme is sustainability, and our stand has been sustainable for seven years," said Paul Matthijs Lombert, CEO, Hedge.