The 2023 Technical Papers Programme welcomed entries from all industry sectors across the media, entertainment and technology industry and from every discipline, whether they are a professional or a professor, a member of a R&D team, working alone or within a global brand and from across any part of the broadcast, communications, electronic media and entertainment fields.
ACCESS THE IBC2023 TECHNICAL PAPERS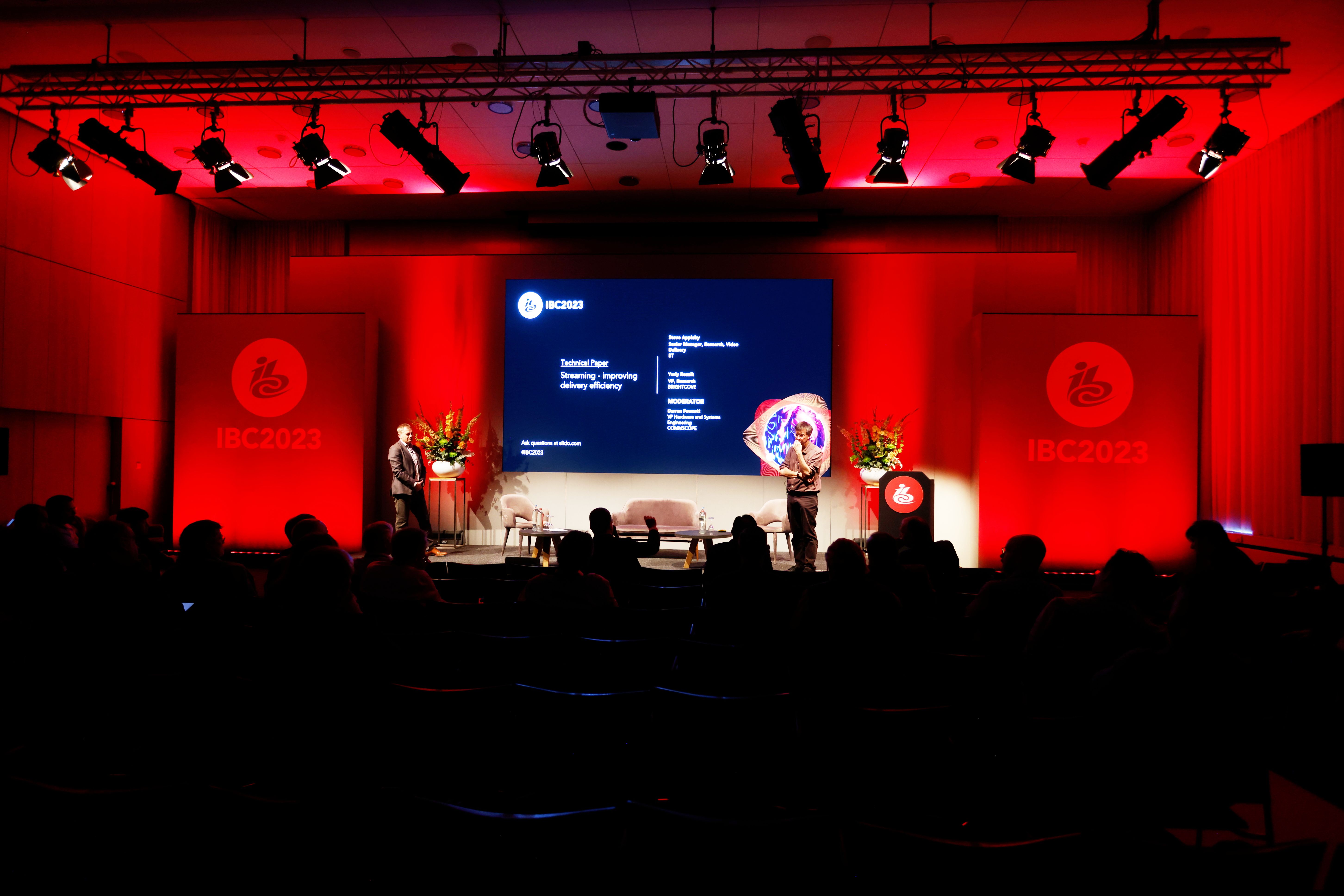 IBC2024 Technical Papers Application
Do you have industry insights and research you want to share?
Call for papers for 2024 will start in Early January
View and Download Previous Years' Technical Papers - Successful Technical Papers are now published and available on IBC365, IBC's online community platform providing business knowledge to its 55,000+ subscribers.
Follow the link below to view previous technical papers.
ACCESS THE IBC2023 TECHNICAL PAPERS VIEW ALL PREVIOUS IBC TECHNICAL PAPERS
Technical Papers Process
Technical Papers present original, novel research on solutions to real-world problems faced by the international broadcast and digital media industry, and are non-commercial (Tech Paper Guidelines). They can be about any relevant industry topic, but we encourage submissions on the topics that are of most current interest to the IBC audience.
Contact Us
If you have any questions regarding the Technical Papers then please do not hesitate to contact a member of the IBC Team on the details below:
Email: technicalpapers@ibc.org