New for 2023!
The IBC2023 Show App, where excellence meets innovation, sets a new standard for seamless navigation, powerful networking, and comprehensive event planning. Unlock the full potential of the show as the IBC Mobile App becomes your ultimate gateway to an unforgettable experience. Embrace the forefront of technological advancements, connect with industry pioneers, plan your show visit and seize every opportunity to maximise your time at this extraordinary event.
Enjoy added conveniences in the app.
View your registration QR code and collect your show badge onsite hassle-free.
Schedule meetings with exhibitors to unlock business potential.
Download the IBC2023 Show App now!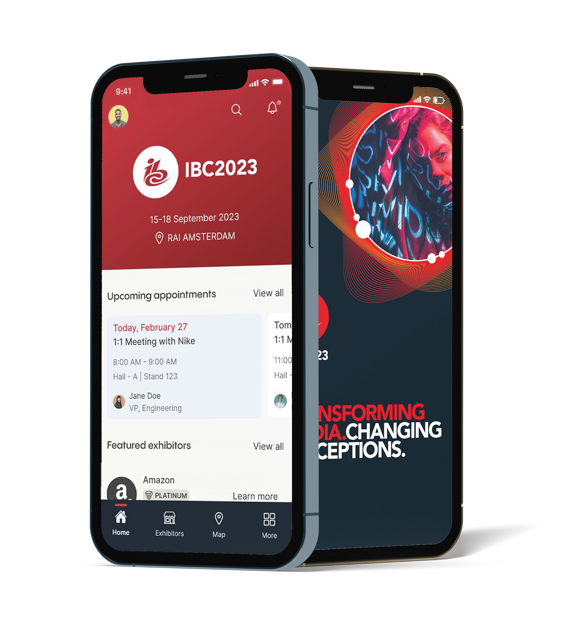 Features at glance:
Exhibitors:
Explore game-changing innovations across 13 halls with 1,000+ exhibitors by searching the floorplan and viewing the full exhibitor list.
Education:
View the full Content schedule for the IBC Conference, where you can gain valuable insights and dive into sessions led by experts driving the global agenda for the industry.