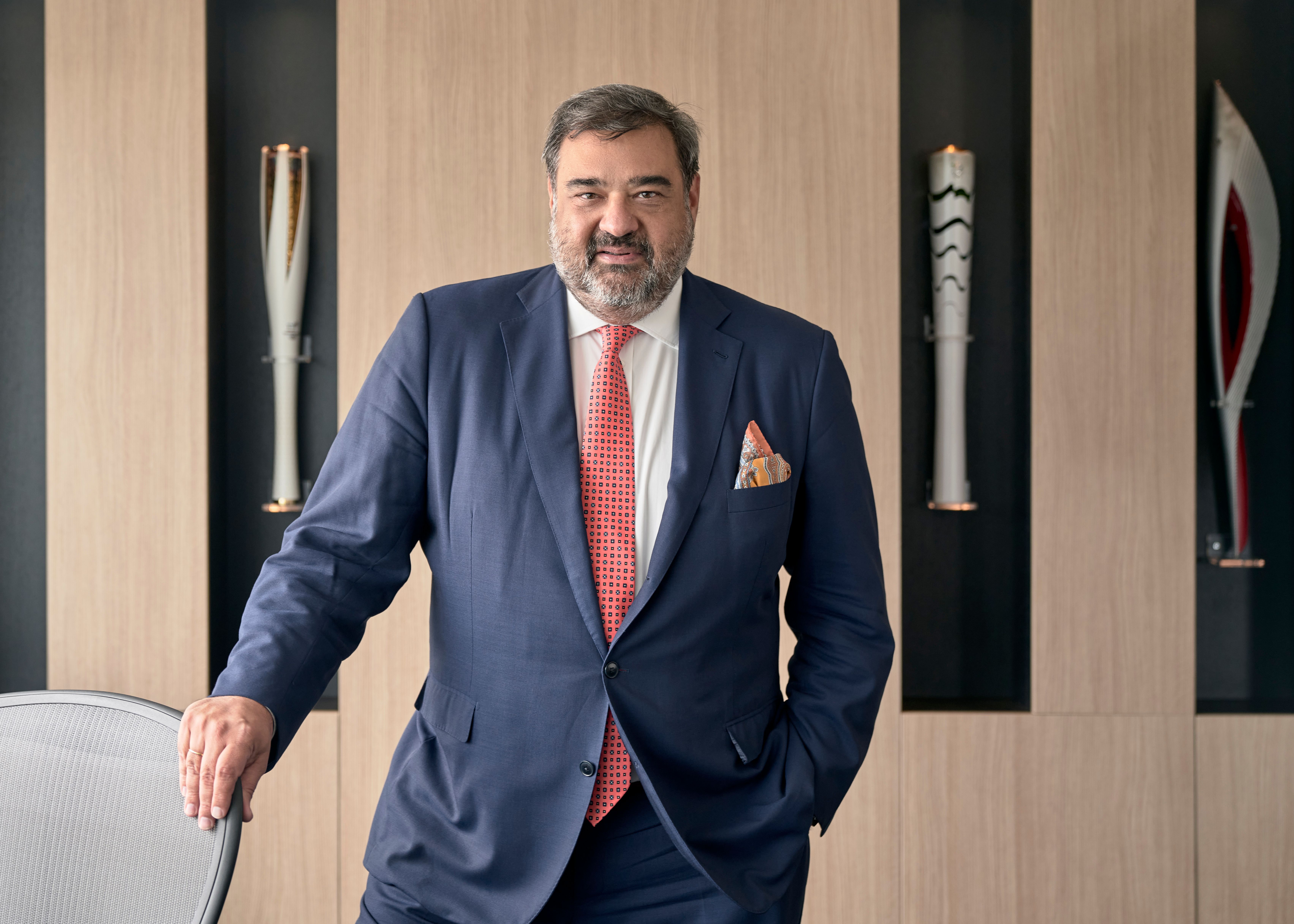 Yiannis Exarchos
CEO, Olympic Broadcasting Service & Executive Director, Olympic Channel Services
Yiannis Exarchos was born in Athens in 1964. He produced and presented cultural and art programmes on Greek TV and Radio and held several management and senior executive positions in a number of broadcast organisations, including Executive Director of the Greek national broadcaster ERT. He has lectured at numerous conferences and collaborated with several public and private organisations such as the European Broadcasting Union (EBU) and the United Nations Educational, Scientific and Cultural Organisation (UNESCO).
Specialising in the management and coverage of global sporting events, he has served as a top executive for all Olympic host broadcasting organisations since Athens 2004. His background in radio, television, music and film brings a comprehensive perspective to the planning and management of the broadcast of major events.
Mr. Exarchos was named CEO of Olympic Broadcasting Services (OBS), the permanent host broadcast organisation created by the International Olympic Committee (IOC), following the Olympic Games London 2012.
In 2015 he was also named Executive Director of Olympic Channel Services (OCS), the corporate entity charged with creating and operating the IOC's Olympic Channel. He is also a member of the OCS SL Board of Directors.
His in-depth media experience and leadership have earned him numerous recognitions, including five Emmy Awards, a Webby Award, an Award from the Greek National Organising Committee for his long-term contribution to the Olympic Movement, and the Great Wall Friendship Award in acknowledgment of his contribution to Beijing's progress and development. He is also a regular speaker at international conferences and events on broadcast, new technologies and digital media.
Based in Madrid, his native language is Greek and he is also fluent in English, French and Spanish.