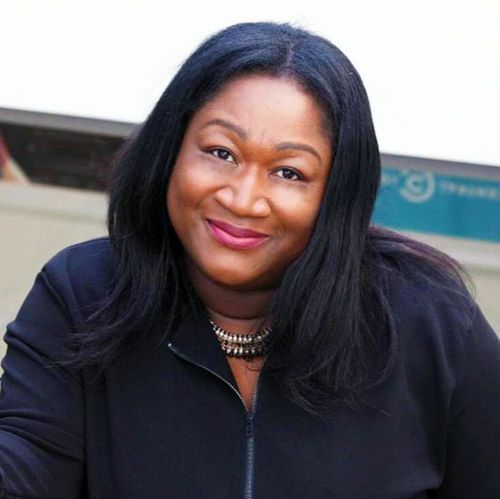 Wincie Knight
SVP Global Inclusion, International Markets , Paramount Global
As the strategic lead for Paramount's Office of Global Inclusion for International Markets, Wincie Knight works alongside both internal and external stakeholders to implement initiatives that embed diversity, equity, inclusion (DEI) and belonging within the company's strategic priorities.
A seasoned executive, Knight began her career in production more than 20 years ago and has since channelled her passion into influencing organisational practices and company culture to drive business success. During this time, she has developed best-in-class projects that inspire employee engagement and foster a collaborative culture.
Knight's leadership spans executive engagement to keep DEI at the forefront of strategic planning, developing workplace initiatives, and building partnerships with external stakeholders, including community representatives, regulatory bodies and more. In 2018, she introduced Paramount's first Inclusion Week in the UK. This all-staff programme focuses on DEI-centered events and activities and has since been introduced to Paramount offices in more than 30 countries.
Knight also spearheads the strategy to expand Paramount's Employee Resource Groups (ERGs) to new markets, familiarizing herself with local insights to develop a market-by-market approach, ensuring local impact is maximized across the business. This strategy has proven successful, as five of Paramount's eight ERGs – Rise, ParentHood, Fusion, Women+ and Proud – have been expanded to include 35 chapters across international markets, further fostering a sense of community and belonging for staff at the company.
Furthermore, Knight's role in fostering Paramount's commitment to LGBTQ+ has influenced the company's teams, partnerships, content and business. This past June, Knight made it possible for Pride Month to come to life across Paramount's International Markets with more than 20 PROUD ERG Pride activations. Over 600 participants came together across Latin America, Europe, Asia and Australia for programming spanning trans inclusion, LGBTQ+ families, and navigating regional LGBTQ+ issues. Another powerful example is an initiative that was spearheaded by Paramount-owned Ananey Studios, with strong support from Knight and OGI, to develop Israel's first-ever acting school for transgender actors.
Knight additionally played a part in the making of The Children's Foundation campaign: "The Future of Public Service Media for Young People." The goal was to bring people together with a passion for children's media and a shared commitment to put the younger audience at the center of the national debate on the future of public service content. Knight served as a writer of the report, owning a chapter called Feeling Included: The Value of Public Service Media.
Knight holds an MSc in Organisational Behaviour from Birkbeck, University of London where she conducted research focused on Black, Asian and Minority Ethnic employees in media companies. She has also completed an Executive Leadership Programme at the University of Virginia Darden School of Business.