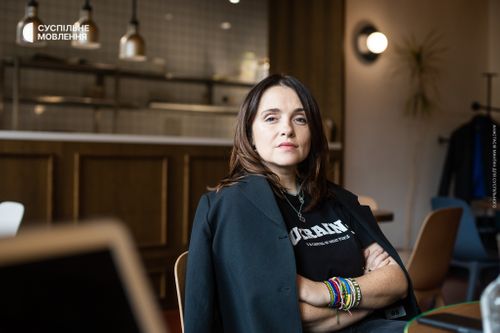 Victoria Murovana
Born in 1984 in Chernivtsi. Master of Philology.
Creative and responsible Digital Content and Publicity Officer Producer with 10+ years of experience in communications and brand strategy development. My first professional steps were during my University studies. I've worked as a fixer and interpreter for international media and NGOs. I was a co-founder of the University UNESCO club. One of the most significant experiences of that period was teaching literature at the National, linguistic University. I actively participated in civic initiatives in 2004 and civil movements known as Euromaidan in 2013 as a volunteer and as a fixer for international media. In 2006 I joined the team of the most prominent Ukrainian company distributing movies from Disney, Universal, Sony, and Paramount. It was a long and fantastic journey starting from dubbing manager and copywriter to Head of PR & Publicity, achieving 10+ years of experience in communications, brand strategy development, and local content research.
In 2015-2016 I joined the National Dovzhenko Centre Ukrainian state film archive as a Project Manager. This institution has an extensive collection of feature films and documentaries. During my work, we launched an art cluster and creative space for artists and hosted the Kyiv Biennial 2015, Ukraine's most significant contemporary art event. In 2020 I joined Ukraine Public Service Media (suspilne.media) as Head of the newly formed department of kids and teens content on Digital Platforms. We launched a new department, developing its concept and strategy, and after the first month of work, we launched the very first unique product. In 2021 we launched the YouTube Channel Brobaks with four safe animated series for kids of different ages. The kid's content of Suspilne is secure, compatible, contemporary, and knowledge-driven; with a team of 3 people, we've achieved more than four million views and stunning feedback from the audience and stakeholders.
On March 2022, at the beginning of a full-scale invasion to support Ukrainian Kids and families, we launched a Telegram channel with Audio fairytales. These fairytales reflect our new reality but are honest ways to explain what's happening. We speak about love, grief, support, and being far from home. Because of hhonesty, ethics, careful attention to sensitive topics, and good quality, our products became popular on podcast platforms as well.
Since November 2022, I have been promoted to Head of Digital at Suspilne (UA: PBC). Strategy, team and product development, and efficient resource use are in my responsibility zone. Our team ensures the presence of content produced by all units in digital. Development and technical support of the leading news website suspilne.media, and more than 120 pages in different Social media is one of our priorities, as is the development of digitally native content for different audiences. My civic engagements include being the Board Director of UkraineVolya Foundation, the mission of which is to help children during the war. At the beginning of the large-scale Russian invasion, I was a volunteer at Lviv Central Humanitarian Headquarters and continued to be involved in different efforts to support Ukrainians during the ongoing war.