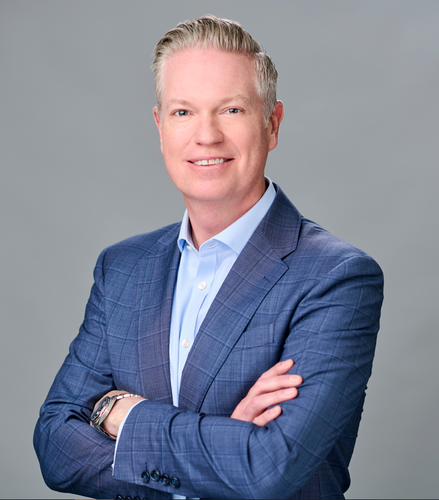 Scott Lawrence
SVP Verizon Business Global Solutions, Verizon Business Group
Scott Lawrence is Senior Vice President for our Verizon Business Global Solutions organization within Verizon Business Group. He is accountable for delivering strategic and innovative business solutions to Enterprise and Government clients around the globe. He supports a revenue base of $15B+ and leads a team of over 1,100 Sales and Technology professionals globally. Scott's team consists of Specialized Sellers, Complex Deal Executives, Global Technology Partners, Pre-Sales Solution Architects and Engineers. His current focus is on delivering business value to clients through Verizon's best-in-class solutions such as 5G, Edge Computing, Software-Defined Services, Cyber Security and Digital Collaboration.
Previously, Scott was Group Vice President & General Manager, Global Enterprise, where he had P&L responsibility for Verizon Business Group's International segment across Europe, Middle East and Africa (EMEA). Focused on delivering an exceptional customer experience for our Global Enterprise Clients across a full spectrum of the Verizon portfolio. Prior to his International assignment, Scott was Vice President, Verizon Business Group Advanced Solutions Sales & Engineering where he was responsible for an organization of Sales Specialists and Solution Architects across three solution practice towers: Cyber Security, Workplace Collaboration (Unified Communications & Collaboration) and Customer Experience (CX) supporting Global Enterprise, Federal and Public Sector.

In addition, Scott has held various senior leadership roles across Verizon's Sales, Operations, Strategy and System Integrators channel. Prior to rejoining Verizon in 2004, Scott held Sales Leadership and Business Development roles at Allied Riser Communications and OpenReach.