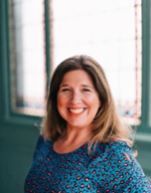 Sarah Burbedge
Executive Producer and Change Consultant, Soho Media Club
Currently working as a Consultant, Coach, Presenter and Exec Producer in content, digital transformation and cultural change, Sarah's career has followed a 'Bridget Jones to W1A trajectory'. 
Exec Producer for the Changemakers Programme and Podcast for the International Broadcast Conference in Amsterdam this year, Sarah is a former BBC TV and radio reporter and newsreader, turned live events producer, turned Head of Change. Recently part of the team focused on the Future of Work for the BBC and lead Change Manager in establishing the BBC's Digital newsroom, Sarah is also Co-Founder of A Life More Extraordinary, a Trustee for youth wellbeing charity Soulscape and a Champion for 2to3 days.com.  Sarah has interviewed Prime Ministers, Exec Produced and reported a series of mini-docs on the Abolition of Slavery from South Carolina, Filmed the BBC Events guide from a zipwire, produced the Big School Trip to the Olympic Park and flown Pudsey bear into a theme park by helicopter for an outside broadcast!
Passionate about people, content and change, she is a creative leader and coach with a 'can do' attitude and a track record for getting stuff done whilst having plenty of fun along the way! In her other- equally rewarding and exhausting role as Mummy, Head of Fun and Exec Assistant to Oliver (8) and Gracie (6) and Ginny the spaniel (2)– Sarah is busy questing for the ultimate cocktail of sense of humour, wellbeing and work-life balance/collision!