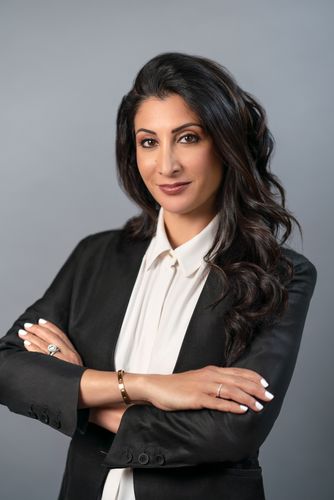 Samira Bakhtiar
Director, Global Media & Entertainment , Amazon Web Services
Samira Panah Bakhtiar is a dynamic leader in tune with the powerful relationship between digital media and technology. As Director of Global Media & Entertainment Sales at Amazon Web Services (AWS), she leads a high-performing, multi-generational team of builders and champions diversity. Over the last decade, her work at AWS and Cisco, where she served as Director of Media Operations, led to strategic alignment and business transformations with some of the world's largest media conglomerates. She has a proven track record in tech strategy, business development, and sales – focusing on introducing innovation and enhancing operational efficiency in the areas of content production, media supply chain, broadcast distribution, OTT, and content monetization.
Recognized for her exceptional ability to quickly understand and apply new concepts, address cross-functional challenges, and execute complex projects seamlessly, she infuses the AWS executive team with a fresh perspective. Samira also mentors numerous individuals at AWS and advocates for the promotion of team members of all levels within her organization to leadership roles (44% of her org is Gender Diverse). A visible female force in the M&E industry, Samira has spoken 20+ internal and external events in the last two years, including the WICT Leadership Conference on Driving Innovation, AWS re:Invent, yearly AWS Kick Offs, and the Metropolitan Police of London's International Women's Day Event. Topics ranged from ID&E, Intersectionality, and Career Planning to Owning Authenticity and Building High Performing Teams.
Passionate about advancing the status of women in technology, she is a presence in media, tech, and the NYC-based entrepreneurial community, as well as throughout major nonprofits and social impact organizations. Her humanitarian work focuses on the abolishment of human trafficking where she sat on the board of Together1Heart (an anti-human trafficking organization based in Cambodia) from 2017-2020. A graduate of the prestigious executive development program from the Betsy Magness Leadership Institute (Class 35), Samira continues to find ways to connect and inspire other ambitious women in tech. Samira was the inaugural winner of the Woman to Watch in Technology by The WICT Network in 2017, named a 40 Under 40 by NYC Television in 2019, and a Wonder Woman by Multichannel News in 2023. She is also a member of social organizations such as Soho House, Zero Bond, and Summit, and a Board Member At-Large for The WICT Network. Samira is also co-leader of Women@ AWS Industies.
Samira graduated Summa Cum Laude from the University of Arizona with a B.S. in Finance and Magna Cum Laude from the Fordham University MBA program.