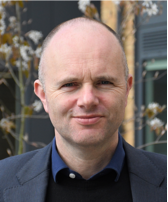 Patrick Byrden
V.P. Business Development & Strategy, XPERI
Patrick leads Xperi's Business Development and Strategy function in EMEA.
He is focused on helping customers identify and implement video solutions based around content centric user experiences which utilise best-in-class personalised discovery solutions. Patrick also works with Xperi's CTO office and strategic partners to drive innovation on behalf of customers across multiple verticals.
Prior to Xperi Patrick held positions at BBC Worldwide, Red Bee Media, Ericsson and TiVo.