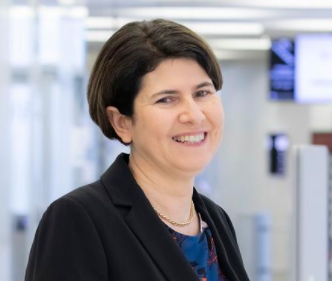 Muriel Deschanel
Director, Image and Data, B-Com
Muriel Deschanel is director of a research and innovation department at b<>com with expertise in immersive technologies, human factors technologies, artificial intelligence and advanced media content.
She currently holds the vice-chair position of ETSI Industry Specification Group "ARF" set up to develop a framework for the interoperability of Augmented Reality components, systems and services.
Before joining b<>com, Muriel was responsible for Microsoft standards activity in Europe around Smart TVs and multi-screens usage. She delivered strategic support and thought leadership to the engineering teams regarding policy, regulatory and standards issues.
Prior to joining Microsoft, Muriel worked for TandbergTV (now MediaKind) and NDS (now Synamedia) where she was involved in various stages of product development for Digital TV solutions ranging from design engineering to program management and group leadership.
Muriel holds an MSc from ENSERG Grenoble's National Institute of Electronics and Radio-Electricity. She combined her Engineering degree with an advanced research degree in data processing.