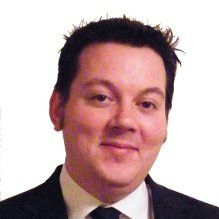 Michael Davey
Freelance Technology Consultant, MD Consultancy
Over two decades, Michael has built a reputation as a high achieving, hands-on technical leader in the consumer electronics and broadcast field. His contributions to open projects and charity programmes such as the Raspberry Pi Foundation and Apache, and his successes in architecting solutions for enterprise and SME commercial spaces allows him to apply critical thinking balanced with deep, technical ability.
Most recently, Michael headed up Technology and Operations for Robotica – a company specialising in automatic translations into sign language. There, he lead on Robotica's key product lines and project managed many of Robotica's client projects. Before joining Robotica, as a Technology Consultant he architected and managed headend changes to BT's TV system to support the introduction of BT's flagship set-top box, undertook a feasibility study for Vattenfall (a Swedish multinational power company) and assisted several community broadband companies with the design, implementation and civil engineering aspects of their network build.
He has previously managed small software engineering and ICT teams at various companies including CA Design Services and Sun Microsystems, and provided individual contributions in solutions engineer, technical account manager and software engineer roles at companies including NetProducts, Sun Microsystems, ANT Software and Amino Communications.