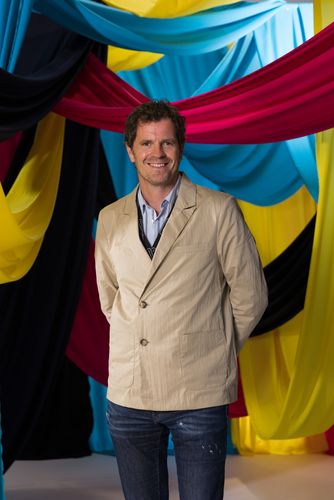 Martin Österdahl
Executive Supervisor of the Eurovision Song Contest, European Broadcasting Union (EBU)
Martin has been the Executive Supervisor of the Eurovision Song Contest (ESC) and Junior Eurovision Song Contest (JESC) for the European Broadcasting Union since May 2020.
He has overseen the organization of the Eurovision Song Contests held in Rotterdam (2021), Turin (2022) and Liverpool (2023) as well as the Junior Eurovision Song Contests in Warsaw (2020), Paris (2021) and Yerevan (2022).
Before assuming this role, he was twice the Executive Producer of the Eurovision Song Contest when the event was staged in Sweden in Stockholm in 2016 and in Malmö in 2013. The 2016 edition of the Contest won several international TV awards including the Rose d´Or for Europe's best Entertainment and a Swedish Kristallen award.
Martin is a former Programme Director at Swedish public broadcaster SVT and spent seven years as Commissioner of Entertainment & Sport where he was responsible for many of the network's highest rating primetime shows as well as supervising live productions such as host broadcaster obligations for international sports federations and non-sport events such as The Nobel Prize and The Royal Wedding (2010).
As a producer he has also worked with Sweden's national selection to the ESC, Melodifestivalen for which he won another Kristallen award for Best Entertainment (2007).
Martin started his television career with the Modern Times Media Group and has extensive international experience from the music and media industries having been based in the United Kingdom, Russia, the United States, Germany, Netherlands, and Norway.
Martin is bilingual and was brought up in the UK and Sweden and was schooled at the Adolf Fredrik School of Music in Stockholm. He holds a Master of Science in Business Administration & Economics, has studied Central European Studies and Russian and is a Member of International Academy of Television Arts & Sciences.
Martin is also an author of fiction - with books translated into more than ten languages, and of non-fiction management literature on creative management and project leadership.
He is married and has three children.