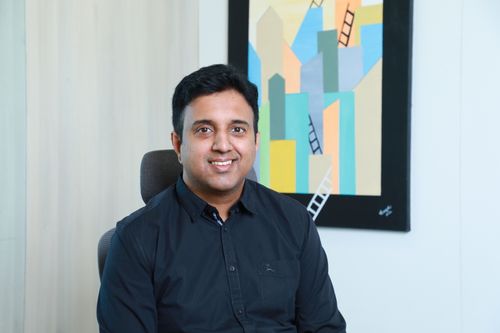 Kishore Krishnamurthy
CTO, Zee
Kishore Krishnamurthy is the Chief Technology Officer, where he spearheads the technology vision & execution rooted in Cloud and AI, to uniquely unlock value across the organisation. As an accomplished leader and a seasoned entrepreneur, Kishore brings over 20 years of diverse experience in building platforms ground up across a wide range of domains, including Media, Commerce, Fintech, Enterprise SaaS, Advertising, Hyperlocal, Social, Wireless, and Mobile.
Kishore's role as the CTO is enriched by his multi-disciplinary problem-solving approach and a wealth of experience in building beautiful products, scalable platforms and high performing teams. An innovator with 6 granted US patents to his credit, Kishore is passionate about leveraging technology to solve real customer problems.
Before joining ZEEL, he held leadership positions at SOLV, InMobi & SureWaves. Prior to that he was the Founder CEO of Althea Systems. Kishore holds an M.S. from Birla Institute of Technology and Science, Pilani, India.