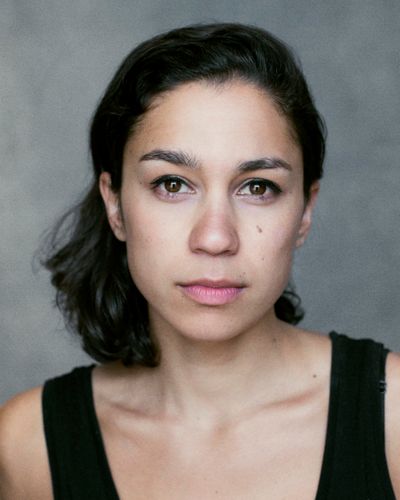 Danusia Samal
Actor, writer & jazz singer
Danusia Samal is an actor, writer & jazz singer from London who grew up in partly in the Middle East. In 2018 she won the Theatre503 International Playwriting Award for 'Out of Sorts', a family drama exploring identity and race for second generation migrants. Out of Sorts was staged at Theatre503 October 2019 and was later shortlisted for the George Devine Award. Danusia also created and performed 'Busking It', a musical play inspired by her 10 years as a London Underground busker which toured to critical acclaim. In 2020, Danusia launched the 'Virtual Collaborators' network to provide support and collaboration for artists in lockdown, culminating in a virtual and outdoor festival. Currently, she campaigns closely with Equity for a Green New Deal on their Sustainable Screen campaign - pushing for 10 industry-wide Climate Commitments and a Green Rider for talent.
Theatre writing credits include: Bangers (Soho/Cardboard Citz); The Keyworker Cycles (Almeida); Snap (Old Vic); Out of Sorts (Theatre503); Busking It (Shoreditch Town Hall/ HighTide); Decolonising History (Tamasha Digital); Conditionally (Oxford School of Drama). Screen Writing credits include: Gangs of London S2 & 3 (Sky); Bodies (Netflix); Birth Right and The State (LAMDA films). Audio Credits: The Golden Key (Coney) Shelter (Radio 4); Busking It (Forty Five North).
As an actor, Danusia's theatre credits include: Bangers (Soho/Cardboard Citz); Maryland, B, How To Hold Your Breath (all Royal Court); Rutherford & Son (Sheffield Crucible); Busking It (Shoreditch Town Hall/HighTide); ) What If Women Ruled the World (Manchester International Festival); The Two Noble Kinsmen and The Rover (both RSC); The Odyssey: Missing Presumed Dead (ETT); The House That Will Not Stand (Tricycle); Billy the Girl (Clean Break /Soho); The Birthday Party (Manchester Royal Exchange); Screen work includes Ghost in the Shell (Paramount) credits include The Serial Killer's Wife (Paramount+); Black Cake, The Great (both Hulu) and Tyrant (Fox).