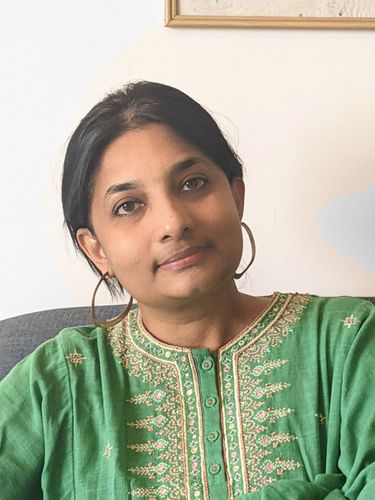 Archana Anand
Chief Business Officer, Zee5 Global
Archana Anand leads the international business of ZEE5, the streaming platform owned by Zee Entertainment.
Archana has the unique distinction of having helmed four successful video streaming services, including two of them right from inception. With a strong background of over 25 years in driving P&L and Strategy across businesses, a keen consumer understanding and an innate instinct for Digital, she has, in her six-year tenure, been at the forefront of the digital charge at ZEE.
Archana has spearheaded the conceptualization and launch of ZEE's digital platform ZEE5, first in India and then internationally across 190+ countries, strategically handcrafting its language content focus as also its global rollout and growth including its highly successful launch into the US market in June 2021. ZEE5 today is a key global player catering to both South Asians and mainstream audiences, living across geographies.
Archana has also created and expanded strategic partnerships in India across leading telcos including Airtel, Vodafone and Idea and also across the globe with ecosystem partners and telecom operators like Robi-Airtel, Celcom and many more.
Prior to joining ZEE, Archana was Director & Head Infotainment Services at On mobile Global, a leading global VAS player. She also launched and drove to success products like 'Help me on Mobile'-a safety app for women.
Archana's experience spans Sales, Marketing, Client Relationships, Content, Product, Creative and User Experience. She has worked with various blue-chip companies including the Taj Group and Idea Cellular.
An articulate speaker, she is well known for her clarity of thought and bold and progressive opinions on topics like transparency, censorship etc., as also for her ability to speak across a range of topics on streaming services across Global Markets, ranging from Strategy, Market entry and penetration, to Telcos, monetization, content, consumer and more.
Archana has received various awards for Business leadership, including the 'Inspiring Women Leaders 'Award and the Alumni Award from IIM for Corporate Leadership.