INTRODUCTION

Since 1967 IBC has been run by the industry, for the industry, and that has never been more important than it is today.
IBC are fully committed to delivering a safe and successful IBC2021 this September at the RAI Amsterdam.
As IBC continues to develop plans for IBC2021, we are closely monitoring developments around the world and are working with our key stakeholders to ensure the relevant health and safety measures are put in place for IBC2021 to be a safe environment for our exhibitors and attendees. IBC are in regular contact with the City of Amsterdam and RAI Amsterdam management team. They, in turn, are working with all their key stakeholders such as the National Institute for Public Health and the Environment (RIVM) and Municipal Health Service (GGD) of the city of Amsterdam.
The IBC2021 Health & Safety protocols have been established in line with the latest government regulations, the National Institute for Public Health and the Environment (RIVM) and HSE (The Health and Safety Executive) guidelines, and the RAI Amsterdam venue protocols.
These protocols are subject to change as we move towards the IBC2021 show in September. Any adjustments to these protocols will remain consistent with any changes in government regulations, national health authority guidelines and/or venue protocols.
The safety and wellbeing of our attendees is our top priority and number one commitment. To ensure a safe and successful IBC2021, we have implemented stringent health and safety protocols and guidelines that everyone will be required to adhere to.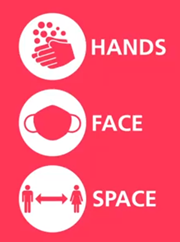 Everyone must adhere to PERSONAL HYGIENE rules including frequent handwashing / sanitising and respiratory hygiene (coughing and sneezing etiquette).
FACE MASKS ARE MANDATORY throughout the RAI Amsterdam and must be worn over the mouth and nose at all times. Face shields may not be worn as an alternative.
Everyone must adhere to the minimum 1.5m SOCIAL DISTANCING rule at all times.
IBC2021 will operate a strict NO HANDSHAKE and ZERO HANDOUT policy.
Face Masks and Personal Hygiene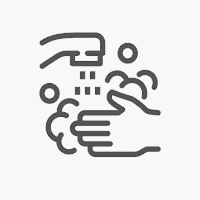 Protective face masks will be mandatory through the venue and must be worn at all times except when seated.
Face masks can only be removed for consuming food and drinks in designated seating areas.
Hands sanitising facilities will be widely available.
Instructions on following personal hygiene guidelines will be visible throughout the venue and on exhibitor stands.
Social Distancing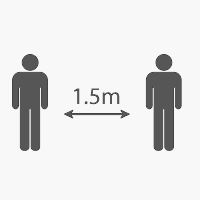 Social distancing measures will be at the forefront of IBC2021.
Venue access, navigation, seating areas and stand layouts will be optimised in line with the minimum 1.5m social distancing regulation.
Protective screens will be installed at customer services points.
Instructions on maintaining social distancing will be visible throughout the venue and on exhibitor stands.
IBC will be closely monitoring the number of people inside the venue to prevent overcrowding and ensure that social distancing can be maintained at all times.
Touchless Experience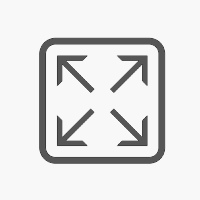 For the safety of our attendees, we are aiming to create a touchless experience wherever possible.
Badge pick-up and scanning will be contactless (everyone will need to be pre-registered in advance).
All payments in the RAI Amsterdam will be cashless.
Zero-handout policy with information and content supplied in a digital format.
Food and beverage will be served in individual units.
Most doors will be automatic or propped open during the show opening times.