Cinematography World is proud to announce the launch of a brand new dedicated pavilion at this year's IBC event in Amsterdam, the Netherlands from 15-18 September.
Located in Hall 12, the Cinematography World pavilion, which will also feature a hospitality area, offers an ideal exhibition opportunity for film and TV companies to have a presence at IBC through a community space, whether they are previous exhibitors or looking to exhibit for the first time.
The diverse range of supporters already included are Kemama, Desisti Lighting, Filmsticks, 4130/Forty One Thirty, The Light Bridge, ROSCO, and K5600, and Cinematography World will be welcoming more names to the pavilion.
As an IBC2023 media partner, Cinematography World looks forward to showcasing its exciting publication, focusing on the global community of cinematographers and their collaborators involved and in the art and craft of visual storytelling.
Cinematography World sales director, Claire Saunders commented:
"This is a great opportunity to present Cinematography World magazine as well as our pavilion exhibitors to IBC2023's audience. We look forward to welcoming guests on to the pavilion where they will be able to meet with our supporting sponsors and learn more about their products and services including some new products that have been introduced this year. Please come and join us for a chat and a drink to network with new and existing colleagues and sign up for your free digital subscription to Cinematography World."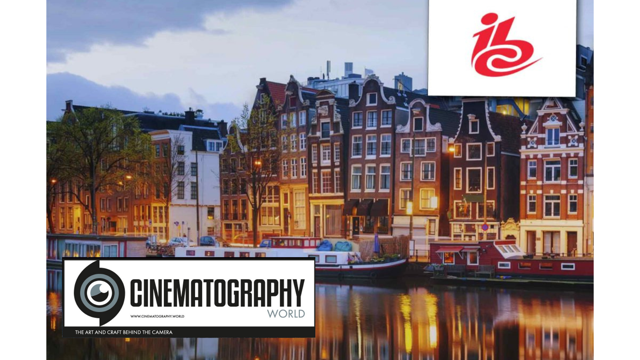 For more information about joining the Cinematography World pavilion, contact claire@cinematography.world.