Watch the Real Time Interactive Streaming Personalises Live Experiences project's Final Showcase Session in the hero video above, and also via IBC365.
The Opportunity:
As linear broadcasts convert to streaming, revenues are lost. This Accelerator project set out to address that challenge and to demonstrate that additional revenue / ROI can be achieved through personalizing viewer engagement from live, interactive experience streaming, for big or small sporting and other events.
Specifically, the project aimed to demonstrate that live, interactive sports streaming delivers additional revenue / ROI / market share through personalizing viewer engagement.
---
Champions: ABL (Alumni Basketball League), Verizon Business, Unity Technologies
Participants: Red5, Snipitz, AMD, Osprey, Singular.live
Kickstart Day Pitch:
Media Partner: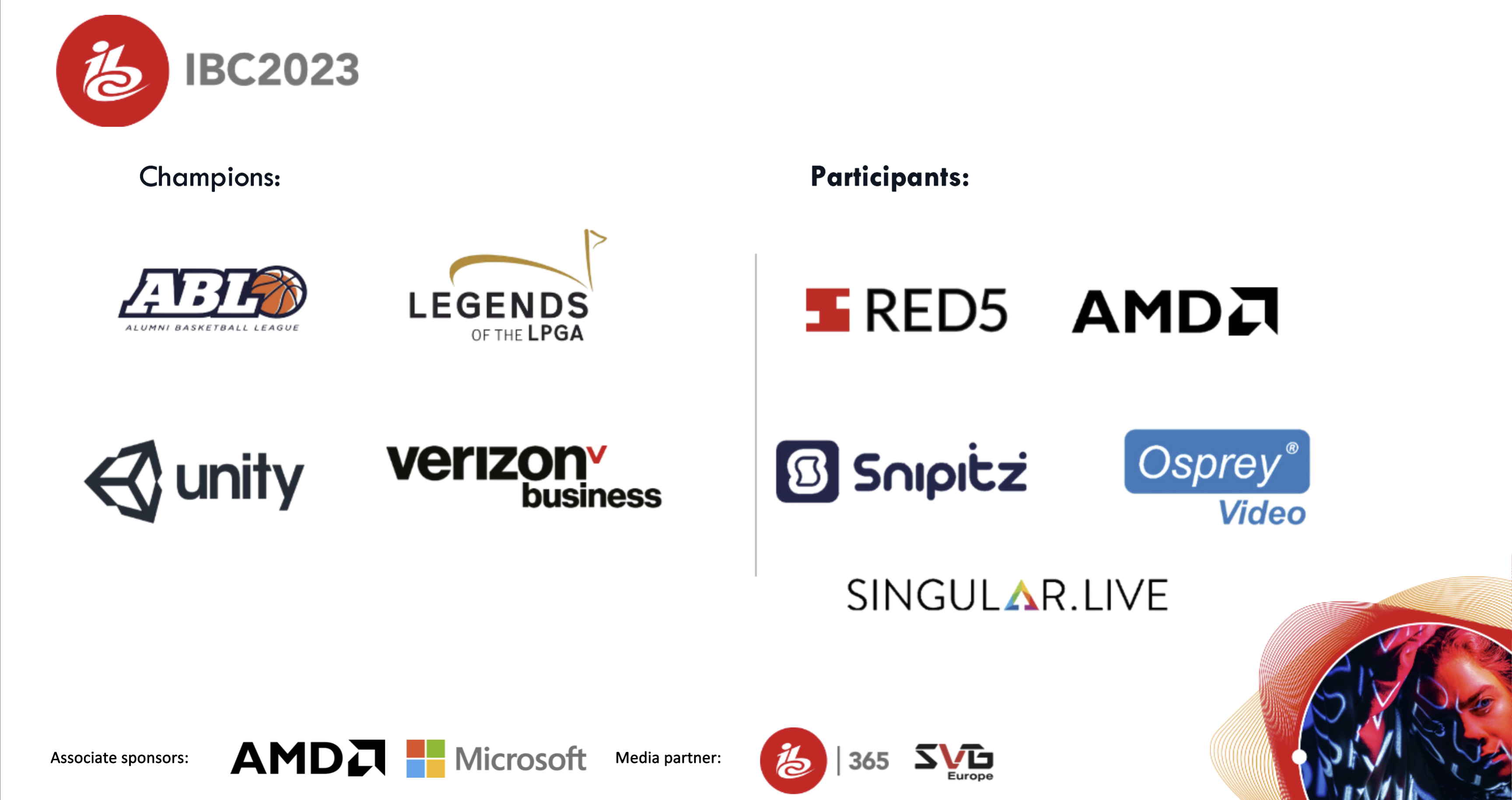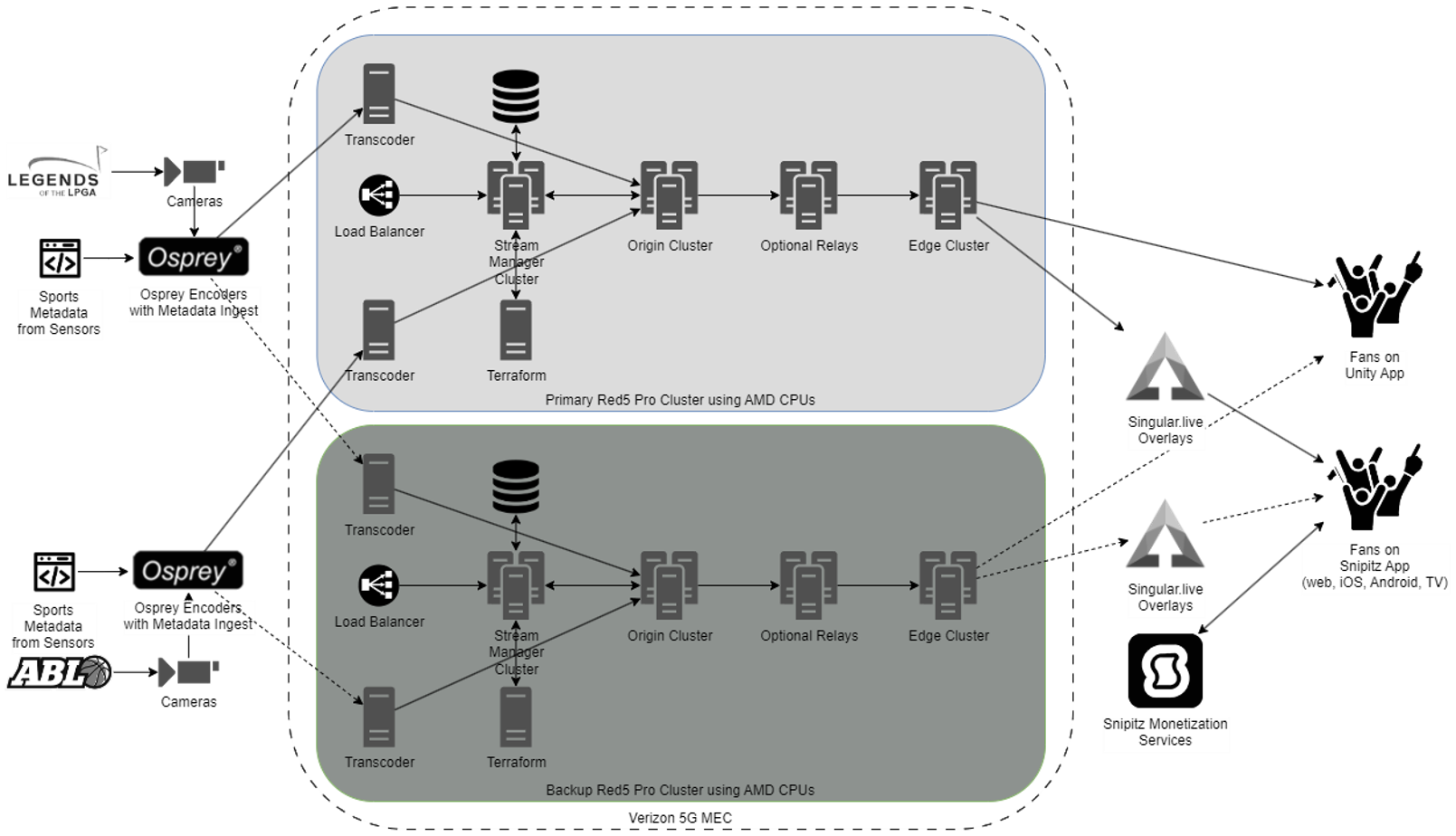 The Challenges:
Current streaming technology limitations don't allow for live interactivity due to latency and scalability problems. Some of the issues include, for example:
real-time video sync is difficult with multiple angles

hardware encoders are not optimized for real-time encode + streaming

traditional protocols (HLS, DASH, CMAF, LL-HS) lack ultra low latency

second tier leagues + women sports lack large budgets
cellular networks in arenas don't provide consistent performance + bandwidth

need a future interactive environment for AR, XR, etc. for mobile devices and headsets

dynamic overlays are difficult to implement and not available
on mobile
The Objectives:
The project's original objectives therefore were to:
Create a next generation sports viewing experience with real time interactivity.

Create and enable new revenue streams for content providers who bought expensive and premium content rights licenses.

Provide coverage for niche leagues ("the long tail") with broadcast quality capability.

Develop new interactive use cases like betting, watch party, fan wall, gamification that can be monetized.

Enable new revenue share models between content providers and 3rd party screen experiences.
Proof of Concept:
The team successfully tested the above workflows at professional venues, both large and small scale for at home and in-venue.
Worked with our project team partners to deliver a POC, that will evolve into live fan experiences in 2024, both in-venue and the home.
The Future
Through interactive streaming, find new, innovative ways to personalize and monetize sports / branded media content.
Launch productions with major US Sports League in 2024.
Video - AR, VR, 3D video, live overlays, sync KLV data
Audio - influencers in sports, personalized color commentary, real time language translations, in-venue music experience
Monetization - betting, advertising, watch parties.